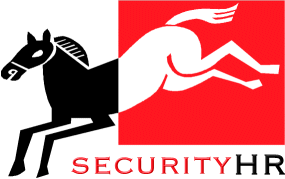 SIA Licence Security Training Courses London
Security HR provides contract security services. We train security personnel to SIA licence standard and supply SIA licensed Security Officers to businesses where they continue to receive our on-going sia training & development services.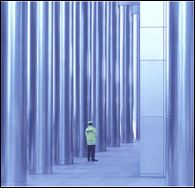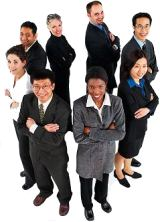 Security HR provides cost effective security personnel services, on-site guarding and security solutions. Whatever are your security requirements, talk to our sales team today. We will assess your security needs and deliver the best security solution particular to your business and tailored to your needs.
We provide permanent and temporary guarding services to individuals and organisations in London and Home Counties with clients across industrial, corporate and retail sectors with high level contract support and personnel management.
As a reputable contract security company and suppliers, our recruitment, training and vetting policies are designed with your business needs in mind; vetting to industry standard – BS 7858. All our security personnel hold SIA licence. Apart from the general training and qualifications required by regulation, all our SIA licensed Security Officers undergo specific site training, on-site, to cover the basics of the nature of your business and clientele. As we consider every site to be different, a general understanding of the nature of your business and clientele will help individual Security Guards or Door Supervisors develop further customer service skills to meet your customer expectations and manage any gap.
Temporary or Permanent guarding services: We can provide you with temporary or permanent guarding services on short notice; increase personnel cover to cope with particular event or situation: Special event security: Special event security, stewarding, refurbishment programme's, public demonstrations, crowd control, large sporting events, exhibitions, festivals, concerts and conferences.
Static Guarding Services
Expert Customer Service Role
Retail trained Security Officers: Retail trained Security Officers to protect your store, merchandise, staff and customers with good customer care to enhance retail/shopping experience.
Non – Uniformed in-store Detectives
Shopping centres – we also provide CCTV monitoring, control room staff and Customer Service Officers.
Corporate Sector – We provide front door, front of the house Security Reception, CCTV monitoring, Post Room, Searches, Gatehouse duties and Car Park management.
Warehouse Guarding – Gatehouse access control, load checking, vehicle and personal searches.
Security Reception and Concierge Services – monitoring access of customers, employees, contractors, visitors, issuing temporary passes/badges, maintaining logs and giving directions/controlling access.
Door Supervisors: We also provide SIA licensed Door Men (previously known as bouncers) to licensed premises or event, decide upon the suitability of customers to be allowed on to the licenced premises, and to maintain order and public safety; using their judgment fairly and effectively whilst enforcing the venue's policies.
We also provide residential security patrols in private Estate buildings.
Why choose us?
Our service is consistent and reliable
Quick response by management
SIA licenced, trustworthy and confident Security Personnel
Specific site training – Security Guards and Door Supervisors receive one-day on-site training covering your nature of business and clientele.
Security Officers with professional image and sensitive to client and customer needs.
Security Personnel and Services adequately insured for your peace of mind.
Training and Development
All our Security Officers hold valid SIA licence
Security Officers and Door Supervisors receive refresher training on Communication and Conflict Management specific to the nature of your business.
Ongoing training
Personal Development Courses
Security HR trains and provides:
Licenced Security Officers
Licenced Door Supervisors